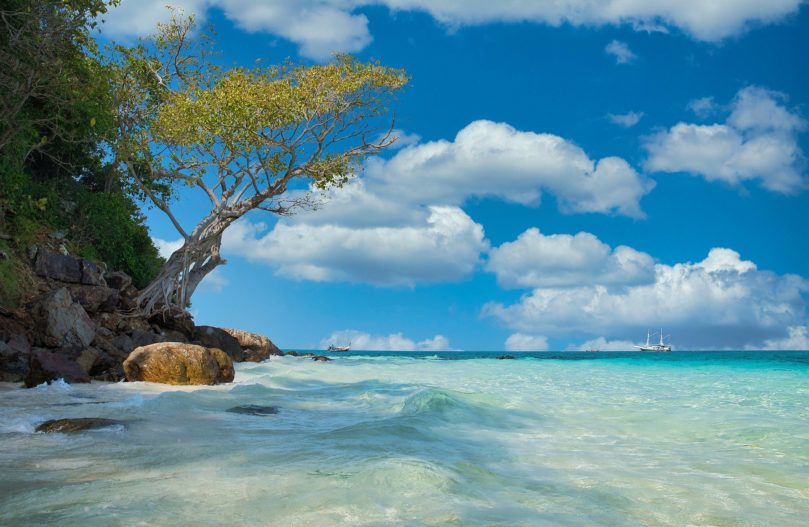 There are no two opinions in proclaiming that today Thailand has grown to be one of the most mesmerizing and fast-growing tourist attractions of the Asian subcontinent. Travelers from all around the world are ready to take frequent trips here to escape from their hectic lifestyle. This is the reason why various cost-effective travel plans are available for every tourist in abundance. Once you plan a vacation in this beautiful country, you will not have a choice for booking affordable flight tickets, hotels, car rentals, etc. The best part of all this is that this Southeast Asian nation can provide you the most comfortable and budget-friendly trip that you will never forget. The winter months, from November to January, are considered the best months to visit here.
The Geography of Thailand
Thailand is located at the heart of Southeast Asia. It is spread in an area of 513,000 sq. km. It has the same distance from India and China. The international boundaries of the country are quite interesting and set it apart from the rest in terms of cross-cultural magnificence. Being surrounded by Cambodia in the east, Malaysia in the south, Myanmar in the west and north, and Laos in the northeast, Thailand has a rich topography. The country constitutes of the peninsula south, the semi-barren Northeastern tableland, the rocky north, and the fantastic Central Plains. The beautiful nation is recognized as one of the most picturesque countries with large islands and coastlines.
The Definite Tourist Attractions
The country has a lot to give to the tourists in terms of his historical relics, radiant sea waters, delicate architecture, enchanting traditions, health climate, stunning archipelago, verdant green mountains, scenic seashores and so much more. If you are in love with the cultural diversion around the world, take a trip to this beautiful country and discover some of its gorgeous locales, including the famous Kwai River, the vibrant city of Bangkok, which is also the capital of the nation and the pre-historic site of Ayutthaya. The traveling packages are incredibly reasonable and loved by one and all.
The Enchanting Land of Smile
The country is rightfully termed as the "Land of Smiles." It is the ideal destination of cultural diversity, relaxation, and entertainment. And, the best part of traveling to Thailand is that you can schedule and plan your travel plan and as and how you like. However, there are a few specific places that your travel itinerary must cover. They include the capital city of Bangkok, and other notable spots like Phi Phi Island, Khon Kaen, Koh Tao, Bophut, Karon, Ko Chang, Kanchanaburi, Ko Lanta, Koh Phangan, Pai, Kathu, Hua Hin, Chiang Mai, Koh Samui, Krabi, Pattaya, and Phuket.
In Conclusion
If you are a nature lover and look forward to exploring the fascinating flora and fauna of Thailand in its featured wildlife safari, you need to sit down right away and start creating your travel plan for the next available slot to the country. Thailand has a lot to offer, and we are sure you will never be disappointed.…